"When you want to travel fast, travel alone.
When you want to travel far, travel together"
African proverb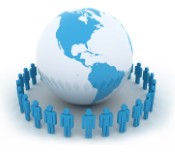 CSR Policy
GreenDreamFoundation can help you shape your Corporate Social Responsibility policy and give it a meaning by participating in some way or another. CSR does not only result in a financial profit but also in Social Return on Investment such as goodwill towards your company, a lower sickness absence and engaged employees. An example of participation could be to give your employees the chance to work one day per week for GreenDreamFoundation. Another example is Together-4-Better Expedition, a capacity building career tool offered by GreenDreamAcademy where your professionals strengthen their competencies and skills during an expedition.
Networking
GreenDreamFoundation has an interesting network both in the Netherlands and in Africa. For business partners we organize GreenDream network meetings twice per year where you can meet CSR like-minded entrepreneurs.
Employee and client involvement
When your employees can be involved in the contribution(s) your company makes to help us realize our goals, they will be proud to be an employee of your organization. Engaged employees will also run an extra mile and show a lower sickness absence. Clients who are involved will be more loyal and nicer to work with and for. Your involvement will be an added value for people and organizations wanting to join your company as an employee or as a customer.
Teambuilding and pride
When working together on an action for GreenDreamFoundation, your employees' joint pride will increase. It improves the internal communication and team spirit and will develop talents and competences of individual employees. Your employees will sense the positive vibe of having ownership and achieving something positive together. The same can be achieved when working together with your client base towards reaching a specific goal.
Interesting journey
But above all: you and your employees and clients will be part of an interesting journey!