"The only real voyage of discovery consists not in seeking new landscapes but in having new eyes"

M. Proust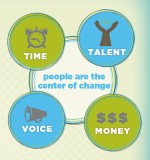 Donate
You can make a one-off donation but can also choose to make a regular monthly donation which is the most efficient way to support our work. Your financial support is very welcome at the account of NL97RABO0118531824 of Stichting GreenDreamFoundation.
Take action
Another way of raising awareness and funds is by organizing a fundraising event. The possibilities are multifold, from being sponsored by friends and family for your participation in a sports event to organizing a charity dinner. We can help you with ideas and promotional material.
Shop on-line
By shopping on-line through the right channels, you can donate to GreenDreamFoundation without additional costs for you! A very easy and accessible way to support us.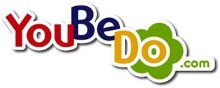 Books that do well
YouBeDo.com sells the same books (4 million titles) at the same prices* and under the same conditions as other book suppliers. Because you as consumer will pay the same price, 10% of your purchase price will go to a non-profit organization of your choice without any additional costs for you. So order your books from now on at YouBeDo!
*The Netherlands has the Law on Fixed Book Price which means that each Dutch book has the same price. With foreign books, prices may vary.

When shopping via http://goededoelshop.nl/ you can shop at more than 300 well knows webshops (Zalando, Bol.com, Booking.com, Neckermann, Vrij Uit, Expedia, Bart Smit,
Blokker, ICI Paris XL etc.) and allocate a donation to the non-profit organization of your choice! You shop at the same shops and the same prices you are used to and donate without additional costs!
Here is how it works: 1. Go to http://goededoelshop.nl/ and click on "Log in"
2. Click on "Ik ben nieuw" and create an account
3. Select your favorite non-profit organization at "Goede doelen" – Zoek een goed doel. GreenDreamFoundation will be an excellent choice!
4. Select your favorite shop at "Shops" – Zoek een shop
5. Select the product(s) you wish to purchase
After shopping you will receive a confirmation email of the webshop with the confirmation of your purchase and an email of http://goededoelshop.nl/ indicating the height of your donation. More information can be found under the FAQ section (in Dutch).
Why wait? Have fun shopping!

Donating for free by booking hotels via BookDifferent
BookDifferent is a foundation that operates worldwide. Its primary goal is to support as many non-profit organizations as possible, across the entire globe, by means of financial donations. If you book your hotels through this link from now on, you will support GreenDreamFoundation without additional costs for you!
Five reasons to Book Different:
1. Guaranteed the lowest hotel prices
2. Support the good cause of your choice
3. 445.138 Hotels worldwide, in all price ranges
4. Selection of 5.623 sustainable hotels
5. Your booking will be processed without additional costs by the secured reservation system of Booking.com, the largest provider of on-line hotel reservations
Volunteer
A lot of work is to be done and we can use all the support that is offered, ranging from administrative assistance in the office in the Netherlands to marketing activities for one of the tourism destinations abroad. You will be able to meet interesting people and be energized by an inspiring environment.
Internship
Depending on the nature of your education, you may be able to turn your knowledge and skills into practice at our office in the Netherlands or be inspired by an internship at one of the tourism destinations abroad.
Civil ambassador
You can be a great GreenDream ambassador if you tell your friends about our work and spread your enthusiasm among your own personal network. One easy way is to Like our Facebook page and follow us on Twitter. By sharing or retweeting messages, our visibility will grow and our news will reach a broader audience. Feel free to take initiative and create your own messages and tweets about GreenDreamFoundation. Please contact us in case you have questions or wish to participate in some way.